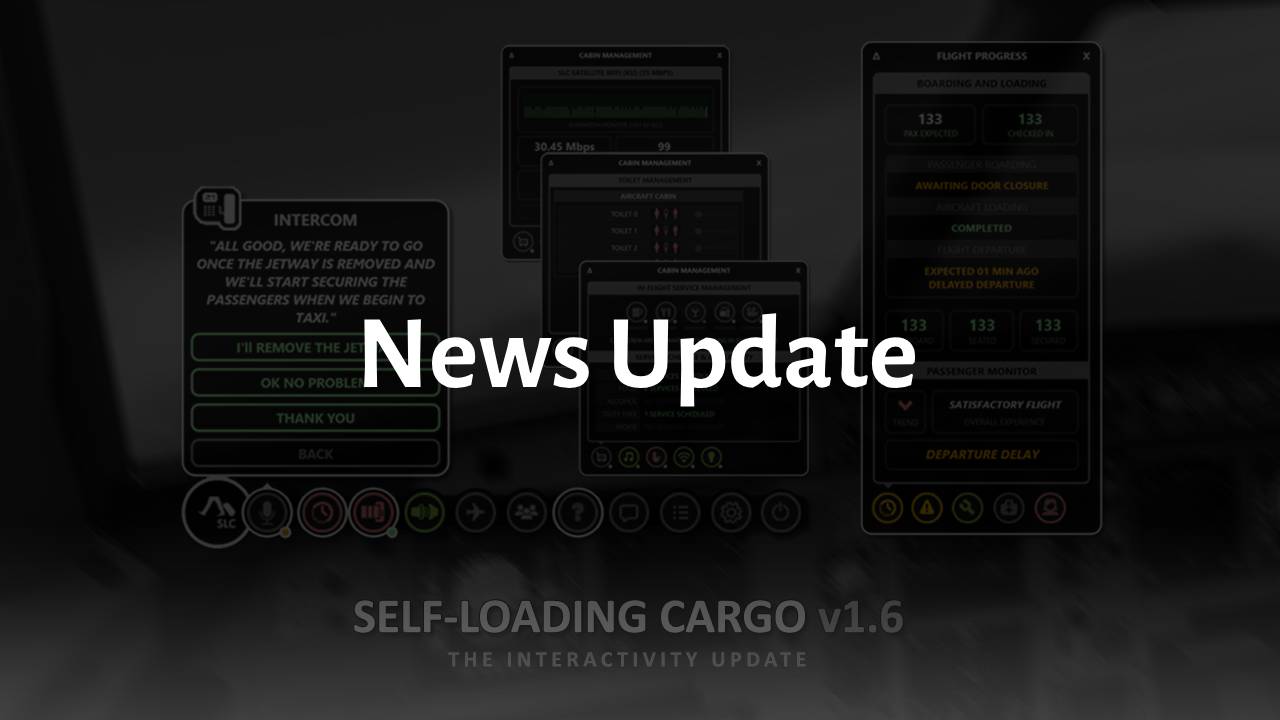 What's happening with the latest release of Self-Loading Cargo?
This is a courtesy notice to let you know that the v1.6 update is still well on the way. However - since the last update video, I made the decision to bring forward a major feature of v1.7 - a user interface update - into the v1.6 release. This is almost complete and just needs a few tweaks to make it solid enough for general use.
Now, the reason for this slight detour from the roadmap is because the way SLC works in v1.6 has changed somewhat from v1.55 and is much more interactive. The more I used v1.6 during testing, the more it became apparent that the existing interface was no longer fit for purpose (or necessary). Since there will be a slight learning curve with the next release, and the fact it is a full 1.x point release as opposed to a hotfix, it makes sense to get everyone on the correct page moving forwards while I turn on more and more features throughout the rest of the development. As a bonus, it also means I don't have to update the user manual twice.
Now the part I really need to say - I am acutely aware that the v1.6 update is delayed more than I ever thought it would be. Please be assured that SLC will be updating very soon, is much improved over v1.55 and I very much hope you enjoy using it when it does come out. I will be making a full statement shortly after it releases explaining why it was so delayed and how I will be taking steps to improve this going forward.
As always, thank you very much for your support :)