Hello there! The current release version of Self-Loading Cargo is "1.6, The Interactivity Update"!
Be sure to check out the changelog to see what's new and the development roadmap for information on future releases!
Compatibility with X-Plane 12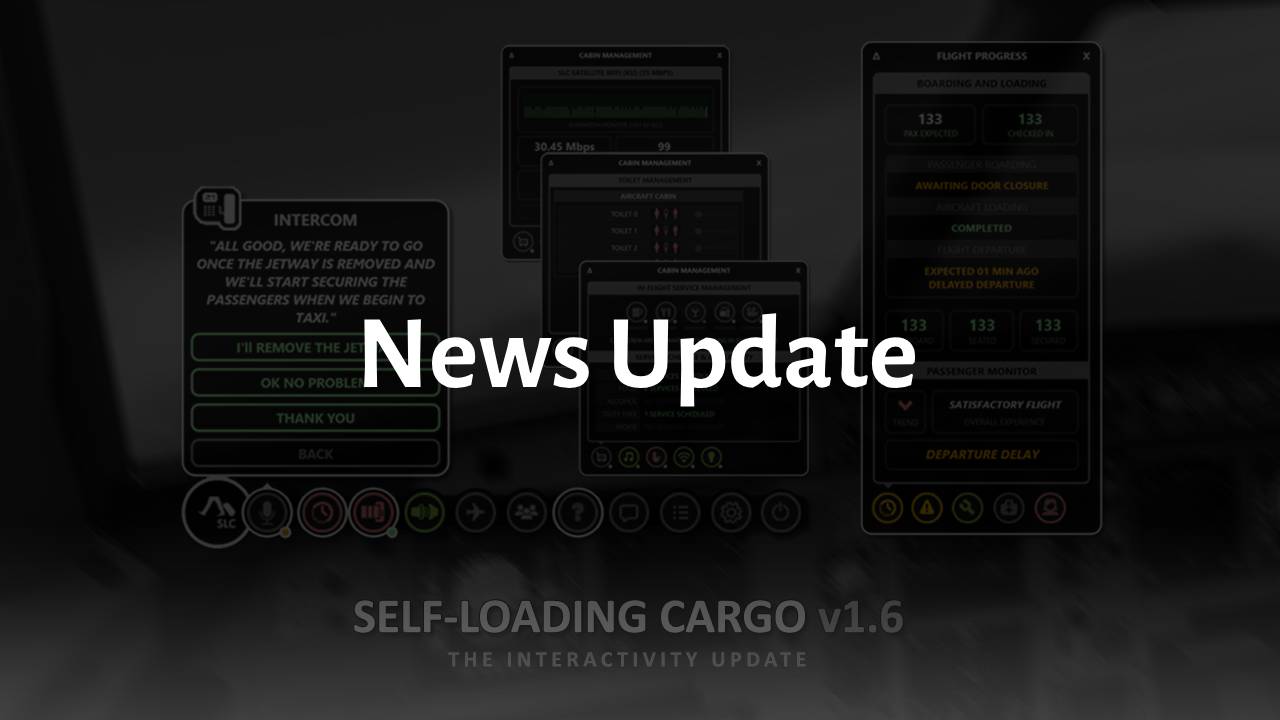 Testing of v1.55 (as well as the upcoming v1.6 release of Self-Loading Cargo) with the new early-access version of X-Plane (version 12) has been completed successfully.
XPUIPC v2.0.3.8 (which is used to connect to the simulator) appears to be fully compatible with the new simulator so no additional work is required.
Ensure you read the post below if you wish to use various third-party aircraft to their best potential with Self-Loading Cargo in X-Plane. Additional support has recently been added for the MagKnight 787 and SSG 747 products (special thanks to Karaya2 for their work) and I have added support for the new Laminar Research A330-300 - so you may wish to download the latest script if you haven't already done so.
This website will be updating shortly with details of the new Self-Loading Cargo features - thank you for your patience while everything is put in place to ensure a smooth update once it goes live.
---