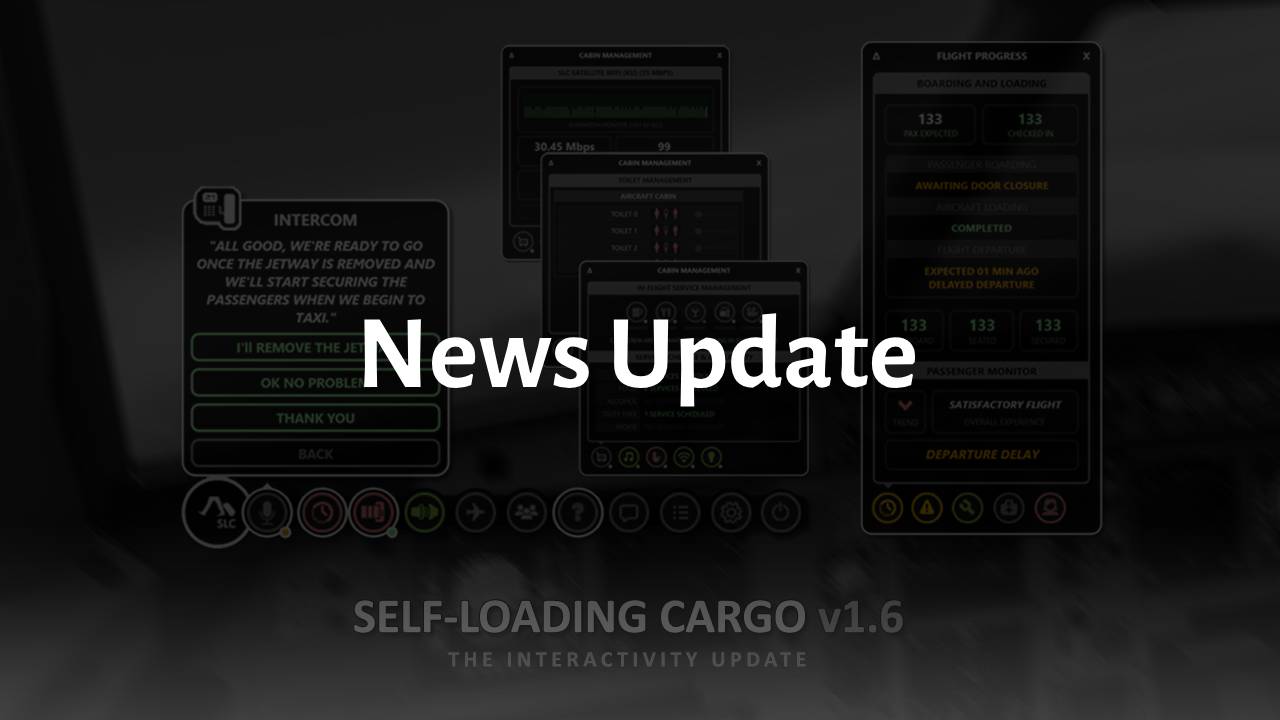 This patch brings a new scoring and checklist system, as well as better compatibility with MSFS addon aircraft.
The version 1.6.1-pre5 patch has now released which now beings a new scoring and checklist system to Self-Loading Cargo, better compatibility with various MSFS addon aircraft including the Fenix A320, Leonardo MD82 and the PMDG 737.
Scoring and Checklist System
The new scoring and checklist system is an additional window that can be opened within Self-Loading Cargo to show you what is expected of you in all flight phases in order to get the best possible score. No longer will you be left guessing at the myriad of tasks required of you while you're using the application. You can customise whether or not you wish to see your scores, checklist items, future flight phases and of course the way you handle the aircraft.
Some scores are now "progressive" meaning that they do not immediately fail you - you will simply lose points, bringing more of a challenge to the scoring system overall.
Landing Rates have been revamped to favour "passenger comfort" over raw "landing rate" (although you can choose your preference in options) and should be much more accurate.
The flight report has been revamped to show your scores over the course of the flight, rather than in a categorised manner (although there will be an update in a few days to allow switching between the new view and the older style view).
MSFS Addon Aircraft Support
Self-Loading Cargo now has built in support for aircraft including the Fenix A320, FBW A320neo, PMDG 737, Leonardo MD82 and Inibuilds A310.
You can now operate the cockpit door in the 3D cockpit of those aircraft to muffle the sounds of the cabin, any announcements from the crew as well as tie the APU sounds of the aircraft to the status of the APU - meaning that you can hear it spooling up when the aircraft doors are open. This brings a new level of immersion to the simulator - control the "thickness" of the muffling effect in Self-Loading Cargo settings to see how much of an effect opening and closing the door has.
Additionally, the seatbelt switch can now be detected natively in those aircraft meaning that you no longer need to operate the sign on the Self-Loading Cargo UI - again increasing the immersion of operating your aircraft.
Bug Fixes
View the full changelog to see all changes.