Hello there! The current release version of Self-Loading Cargo is "1.6, The Interactivity Update"!
Be sure to check out the changelog to see what's new and the development roadmap for information on future releases!
SimBrief Import Causing Crash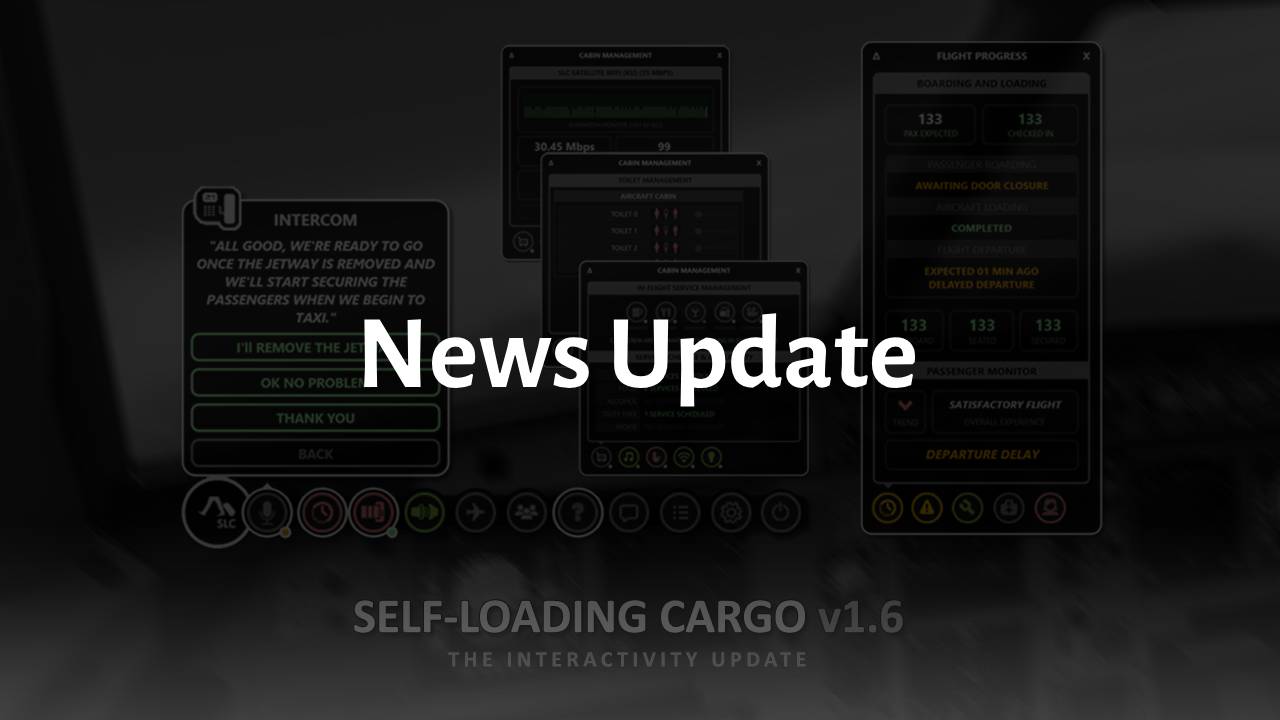 After the recent SimBrief update there are certain instances whereby importing a generated flightplan into Self-Loading Cargo causes the application to crash.
This is due to a change in the XML file that SimBrief generates (which Self-Loading Cargo processes) when a scheduled flight time is exactly an hour (or multiple of hours) long - for example, "1hr 00 mins", "2hr 00 mins" etc.
The new update causes the field "stemin" in the XML to be blank instead of supplying the "0" minutes - Self-Loading Cargo cannot process the missing value and so exits.
How to Fix
Ensure that the "Scheduled Block Time" is not exactly 1, 2, or X hours - change the value of the minutes field to non-zero (i.e. add a minute to your scheduled flight).
Patch
A fix for this issue has been added to the forthcoming update so that this no longer occurs.
---