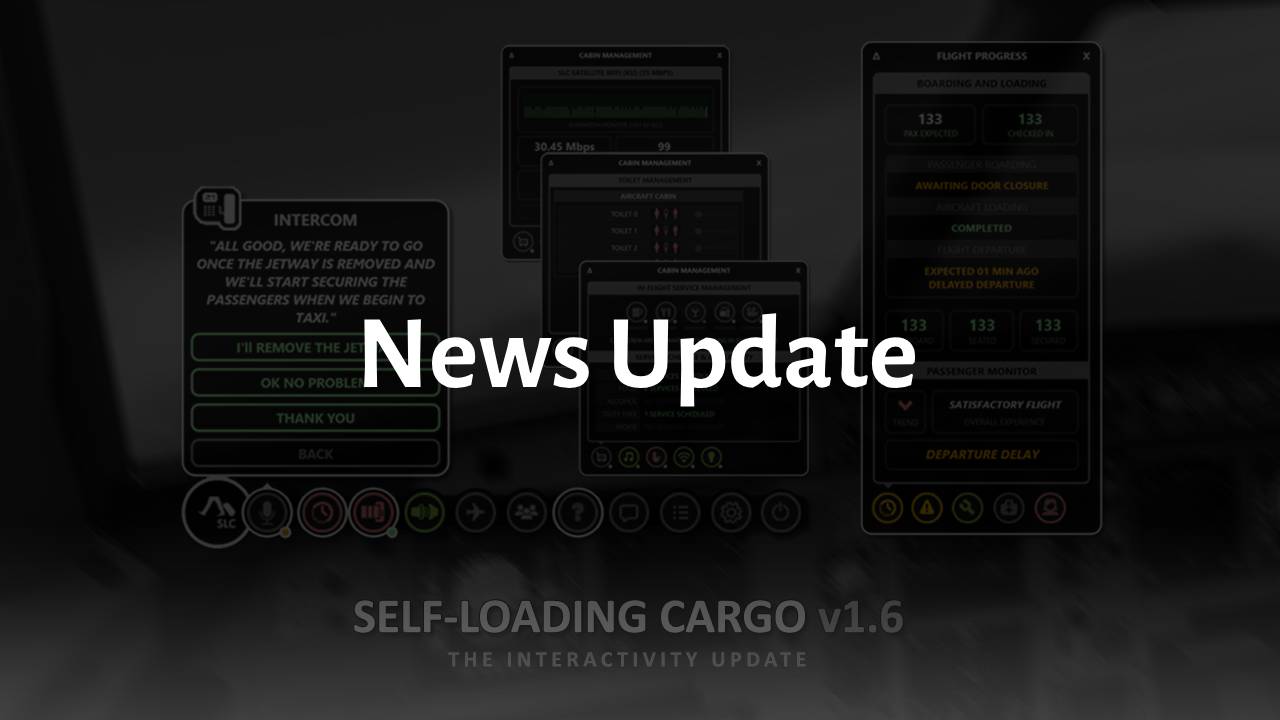 It gives me great pleasure to announce the release of version 1.1 of your favourite cabin crew and passenger simulator.
I've been pushing to get this update out to rectify a couple of immediate issues that came to my attention from you guys (thanks for that!) so here it is.
Full changelog available on the changelog page.
Please download the update from your account page and of course, feel free to send feedback.
---
30th August 2019 - 20:34z
Just to let you know that I am busy working on the next update - I have it pencilled in for Monday but it might drop sooner depending on commitments at the weekend.
One thing I hope to correct is better "Ready for Takeoff" support for the FSLabs A320 which I am told does not support the data-ref for Landing Lights, as well as a number of fixes to timings of boarding / deboarding, service penalties and other minor issues which have been reported.
Once done I will update the website with a full changelog - for now, thank you very much for your patience and support.
---
Update and thank you
Hi there - I just wanted to thank everyone for the support and feedback this last few days.
This evening I have compiled a list of issues which have been reported, and some new feature requests which I will prioritise to make SLC even better for you - pleaase expect an update to the software within a couple of days.