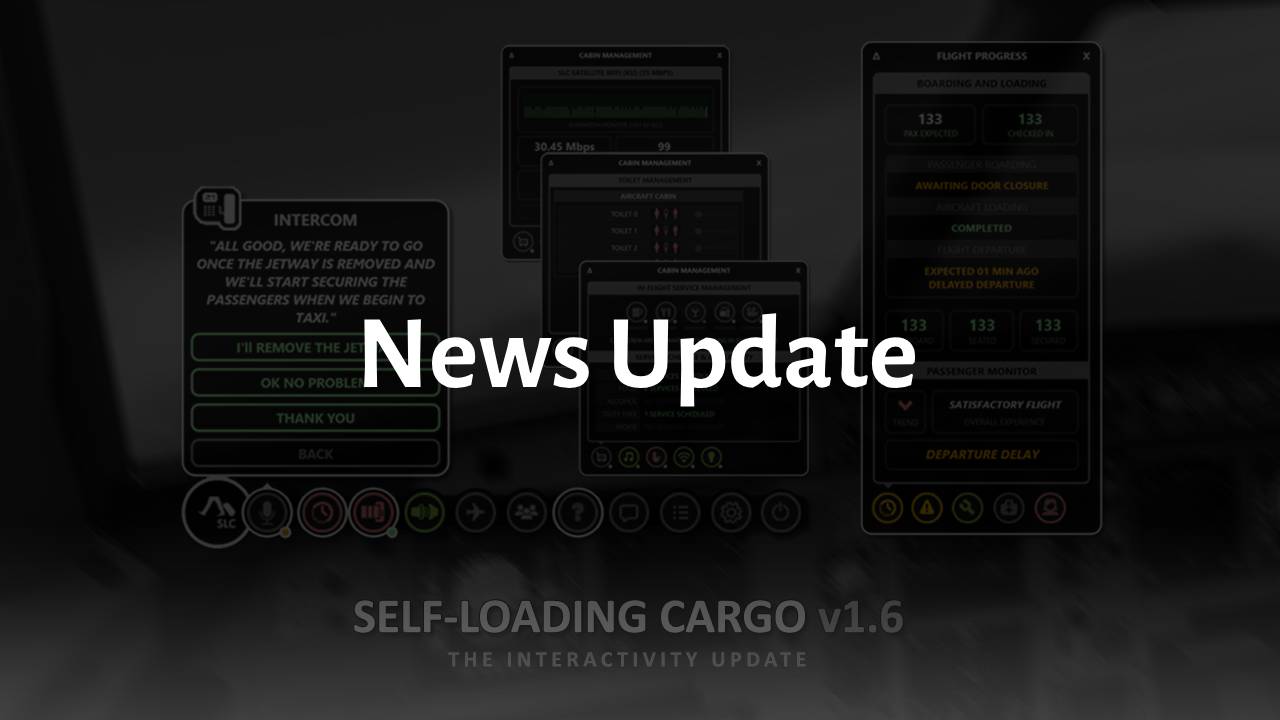 Help is here for creating soundpacks for Self-Loading Cargo
The first version of SLC has been released with sound packs which were recorded by myself (not a pilot) and my daughter (not cabin crew). While I feel we did a reasonable job, there's definitely room for improvement.
On that basis in your account page, I have made the spreadsheet I used when creating SLC available for download. It contains a list of transcripts and associated filenames so you can roll your own voice packs and share them with the community.
SLC already supports this - if you create a new folder in "SoundPacks" and then place the files you wish to hear in there, as long as the filenames are correct they will override the ones found in "/Default" - you can replace a few files, or all of them. If you replace one or two, the remaining default sounds will continue to play.
Have fun - don't forget to let me know when you've made some soundpacks so that I can share them with the wider community for you.