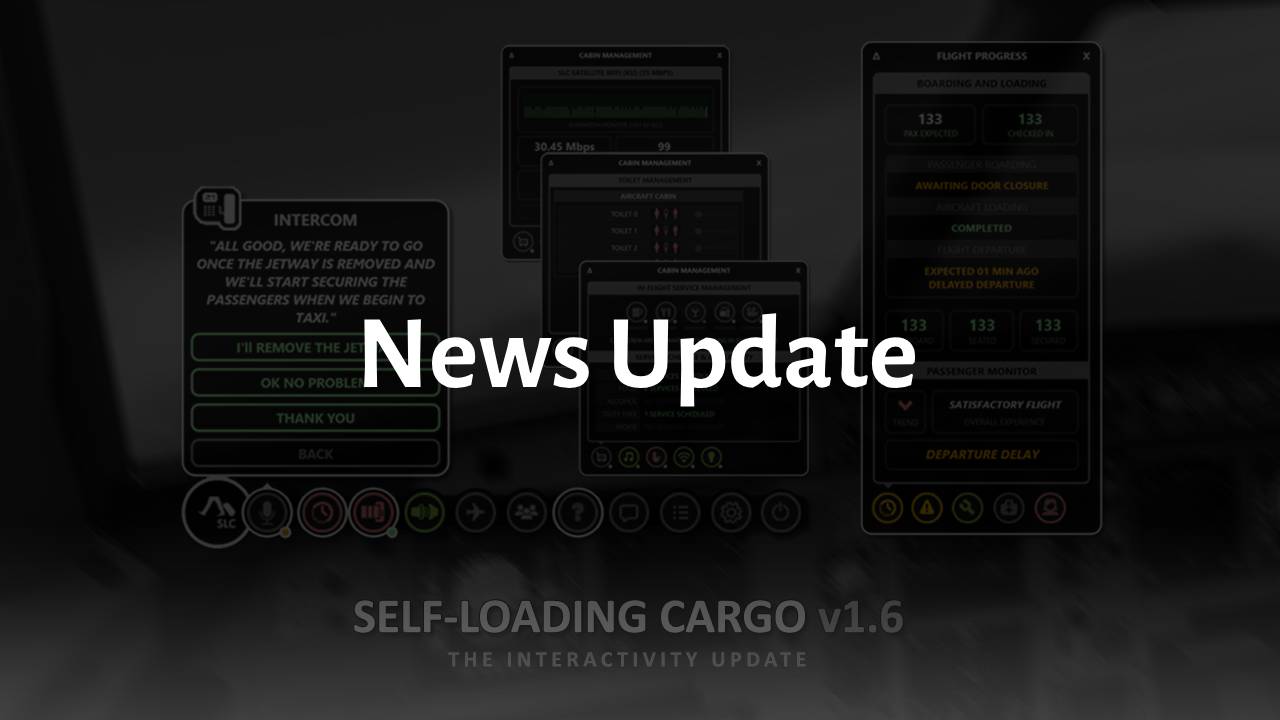 It gives me great pleasure to announce the release of version 1.2 of your favourite cabin crew and passenger simulator.
Hello everyone - I'm happy to announce that the latest version of Self-Loading Cargo has been released, with a number of improvements over v1.1.
New features include automated in-flight services (turned on by default, but available as a toggle in settings), much improved turbulence functionality and detection, improved "toilet" functionality for passengers as well as numerous updates to other existing functionality and other bug fixes.
I have also been tinkering with some VST filters to hopefully improve the default cabin-crew sounds - Let me know what you think!.
The full changelog is available and explains everything new and you can download the new version from your account page.
Thank you
Can I just extend my thanks to everyone who's supported this release with their feedback and suggestions (some of which are still under development). It makes my life much easier - so thank you.
Enjoy!