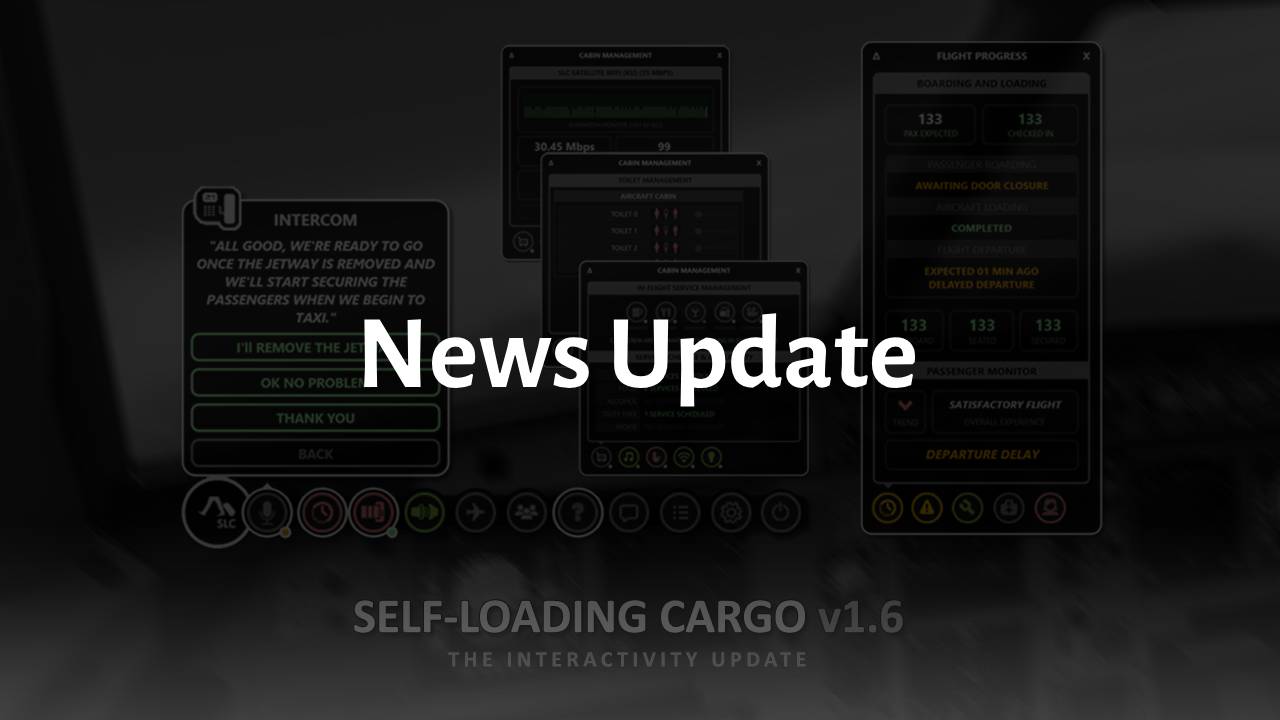 It gives me great pleasure to announce the release of version 1.3 of your favourite cabin crew and passenger simulator.
Hello again everyone -the latest version of Self-Loading Cargo has been released - if you downloaded 1.3 really early, please note that there is a 1.3.1 hot fix that you should download instead which fixes a couple of issues as you can see on the changelog.
This version now includes better handling of seating, more customisation over the things that happen and when, as well as a passenger manifest so you can see the real-time simulation of the passengers as you cruise through the sky. Or turn the aircraft upside down.
Version 1.4 is in active development now and I plan to start really building out the simulation of passengers so more things are taken into account during the flight.
Keep an eye on the changelog, and if you have any suggestions for the public bucketlist, please let me know.
Thank you for your support so far - Steve.