Hello there! The current release version of Self-Loading Cargo is "1.6, The Interactivity Update"!
Be sure to check out the changelog to see what's new and the development roadmap for information on future releases!
Self-Loading Cargo v1.4 Released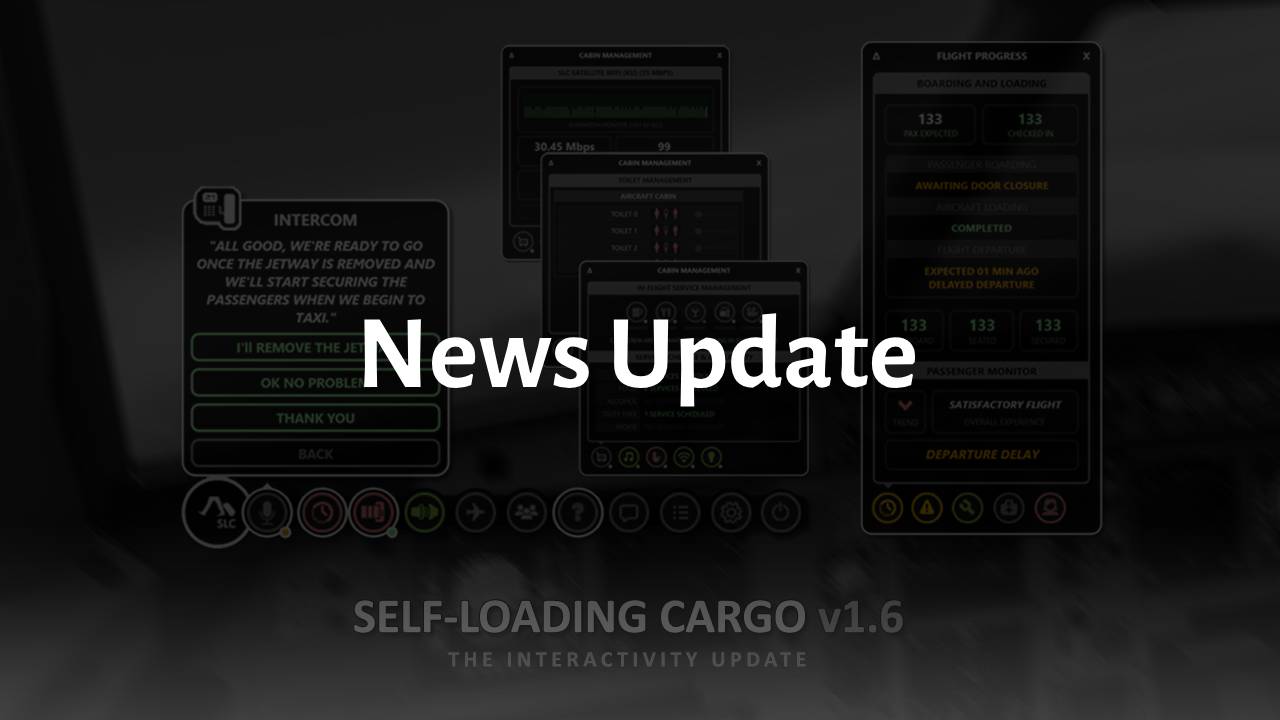 It gives me great pleasure to announce the release of version 1.4 of your favourite cabin crew and passenger simulator.
Hello again everyone - with the release of v1.4, which is a maintenence release but includes a lot of new features, we now have text-to-speech support for all events with dynamic variables so that in-sim weather and aircraft information can be broadcast to the cabin :)
In addition to this, the new version now includes logging of flights in a permanent flight book so you can keep track of your average statistics.
The full, detailed changelog is available here.
v1.5 is in active development now, and will be a major release of the software - stand by for more :)
---