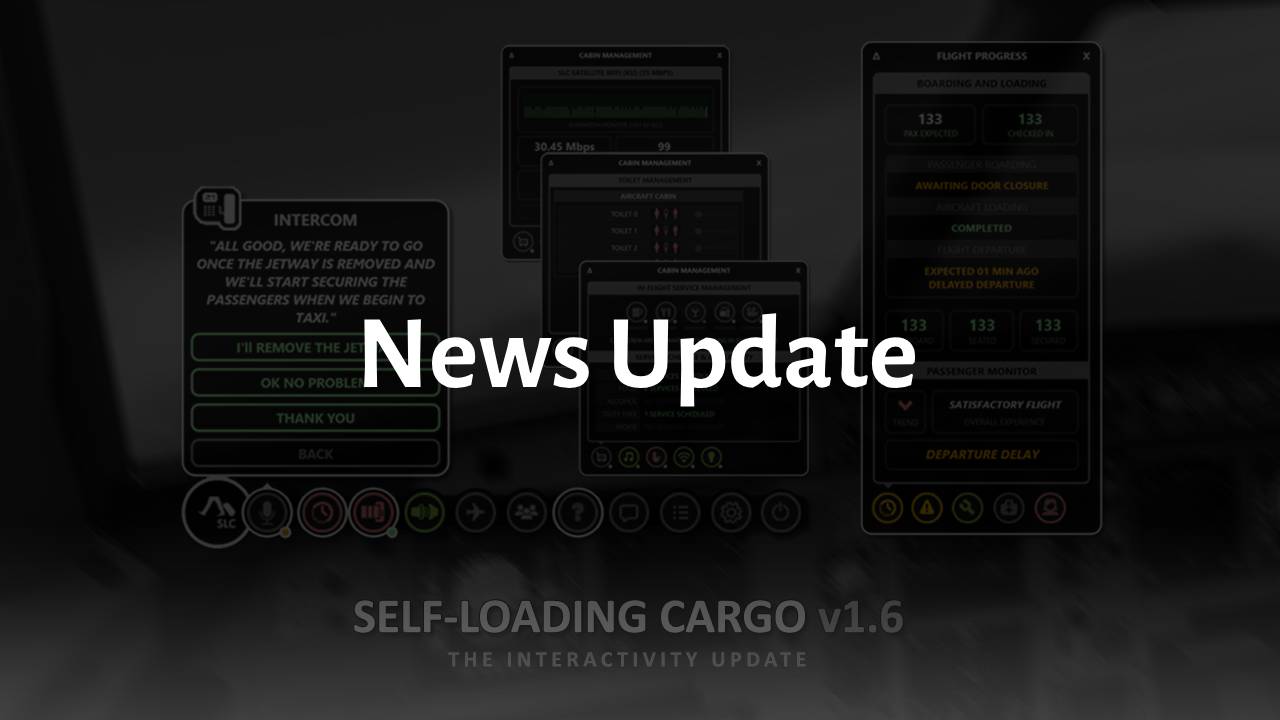 New automation functionality built into Self-Loading Cargo
Hello again everyone! Version 1.5 of Self-Loading Cargo is making good progress and I wanted to share a little update with you which you may not have already seen concerning the new automation functionality.
In the latest version it is now possible to have the software run completely automated from departure to arrival - SLC will recognise every flight phase, the crew will perform their duties in a timely manner (such as opening/closing doors etc) without you needing to do anything other than get set up and fly the aircraft.
In doing so, SLC brings a new level of immersion to the simulator while requiring no extra input from yourself. However, if you do wish to control the crew then you can still turn off the automation and handle everything yourself (as you could before).
This new functionality will especially assist those in our blind flight simulation community who might otherwise be unable to enjoy SLC to its fullest so I'm looking forward to releasing it and seeing what sort of feedback I receive.
Thanks for your continued support! The release won't be long now :)