Hello there! The current release version of Self-Loading Cargo is "1.6, The Interactivity Update"!
Be sure to check out the changelog to see what's new and the development roadmap for information on future releases!
Props 900, Matt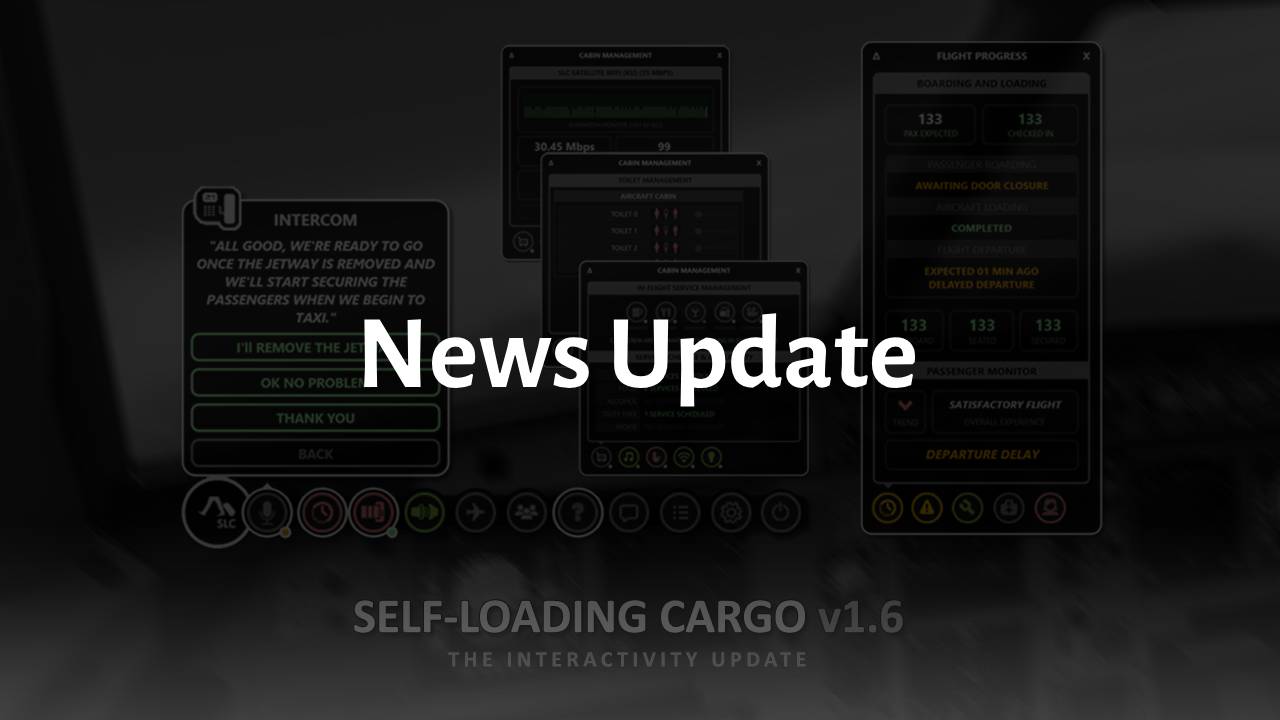 I would like to extend my condolences to the friends and family of Matt Davies, aka BelynzHD, who has sadly passed away after a courageous battle for his health in recent years.
Matt was a controversial figure to some (by his own admission!) but his quick wit, fantastic Youtube content and unabashed enthusiasm for flight simulation made him a valued member of the community and I, for one, shall miss all of the laughs his Twitch streams provided over the years.
No further ATC, Matt. Frequency change approved - Sleep well. *click*
---